Best Massage in Cincinnati

---Specializing in barefoot deep tissue massage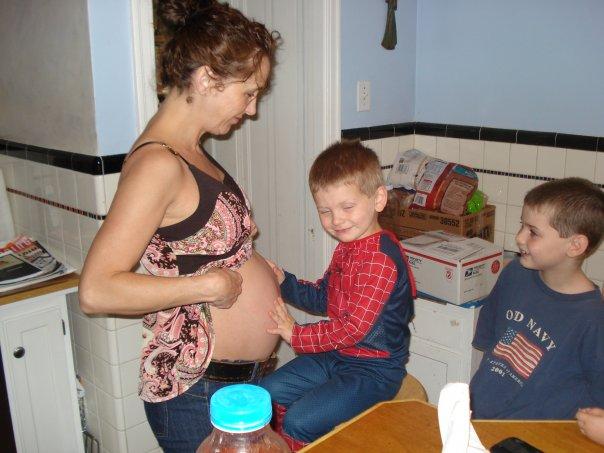 This is me maybe a week before I delivered our last baby (#8!).
I recently worked on a friend of mine who's 6 months pregnant.
You know what I love about doing pregnancy massage?
Pregnant women loved being touched. (Except in labor. She might kill you.) I have found that the expectant mom is alway uber grateful for having been tended to for an hour or so, especially when they get to nap.
I remember how it was when I was pregnant, especially with twins. My husband was not comfortable massaging me, so he happily sent me to a pregnancy massage specialist every other week in the last trimester.
The problem with this is that it's expensive! It's worth it, but it IS expensive.
Men need to learn how to massage their pregnant ladies.
Just sayin'.